So you want to market online?
What is an online content marketing strategy? In short, it's a market approach that is about creating value for your audience and for yourself as a business and a brand through the internet. When you go into content marketing you really need to make sure that you know who you are and who your target audience is. This is the philosophy behind effective online content marketing in contrast to just being considered as spam.
Have a clear communication strategy for all of your content
This means knowing the tone of your message which needs to be consistent throughout the message that you want to convey. You need to determine whether the tone of your message is going to be casual, academic or professional and which will suit your target audience. Adapt your strategy to your audience and use the right tone. Being able to relate to your audience and understand their pain points will allow you to drive sales effectively.
Respect your audiences' time
Don't beat around the bush. Give your audiences upfront value straight from the get-go.
You need to tell them why they are here and what they are going to get as quickly as you can regardless of whether it is on a blog post or an article, or at the beginning of a video or podcast, so they can make an informed decision as to whether or not they are going to continue to invest the time in consuming your content.
Calls to action
In order for your content to convert into sales, there needs to be a call to action at the end. The call to action must be tailored to get your audience to purchase or utilise the product or service you are offering.
With the above in mind, we now move to the different types of platforms you can use to create content for your marketing objectives.
Podcasting
Podcasts are an online episodic series of digital audio files which a user can download in order to listen to. Using a podcast means that someone doesn't have to sit and watch a video or read an article actively. They can just listen to it anywhere they are and even on the go. People also retain things that they hear, especially if there aren't any other distractions.
Podcasts are also easier than producing video content because you don't have to worry about video editing or production. If you're someone who articulates and speaks very well, but is a little bit camera shy or is intimidated by the prospect of editing then podcasting is a great content option for your business.
Video Marketing
Video Marketing is where you want to increase audience engagement through social activity around a given video. Doing an audio format podcast is relatively simple by comparison, however, video content is very popular right now because it is very impactful.
Through video, it is much easier to make an emotional connection with somebody and there's an added level of credibility when you're putting your real face out there, so it would be advisable not to shy away from video marketing.
You can also generate revenue from videos in multiple ways, but in terms of actually growing a business, video is a great way to demonstrate your products or your services. Through video, you can use testimonials from satisfied customers or clients and give upfront value. This then puts you in a position to appropriately ask for the sale.
Webinars are a way of utilizing video to your maximum advantage in terms of capturing people on the email list, getting qualified leads and then converting to your offer at the end.
You don't necessarily have to cram everything you wish to convey into a five minute YouTube video. You can do 10-minute or even hour long videos because audiences on Youtube generally have a higher attention threshold when they are on the platform to seek specific solutions to their problems. Ensure that your video is appropriate to the situation, your audience, industry, and product.
Blogging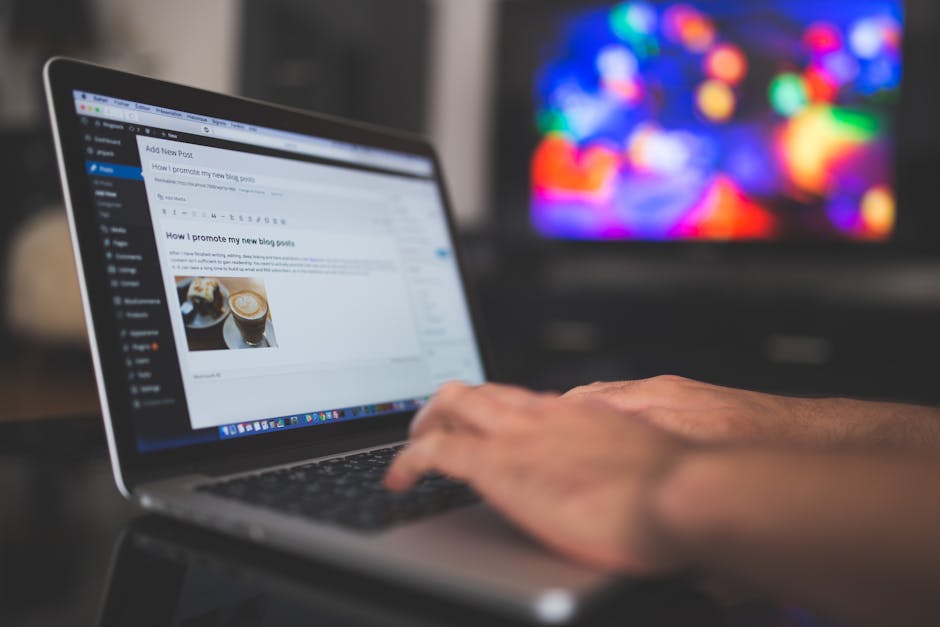 Blogging is something that people tend to underestimate as they feel that it's gone out of style. Good writing takes effort, but if you feel that you can articulate your point of view better this way, it would be good to post articles about solutions for people to read. The benefit of blog content and articles is that they make your website highly visible on search engines when done right. Also, whether you're doing audio or video or written blogs, this is giving you content that you can market and distribute in various social media platforms. It means that you can take your articles or snippets from it and then post it on LinkedIn or other mediums like Facebook or Twitter. The written word is still as powerful as ever and it's a great opportunity for you to be discovered in the Google search engine so it is advisable to take advantage of it.
Visuals
Do not underestimate the power of strong visuals in terms of graphics and photography.
Look at things that you can do creatively with these visuals and not just post up simple photos with captions. Consider things like infographics, or looking at ways of posting interesting statistics cards that are valid for your industry in order to build your authority. For example, if you are selling a product and you posting great images of your product taken by your users, it would really appeal to consumers and will help convince them to buy your product.
Email Marketing
In order to use email marketing, you first need to generate leads and build an email list. It's very attractive for marketers once they see the value of an email list. You can use videos and podcasts to grow your email list
Offering special discounts and putting some useful information and resources in your newsletters is a great way to keep people on your list. For example, there's value in doing things like emailing private videos that are exclusive to people in the email list. Providing value in this way will make it easier to convert audiences to advocates for your brand.
Committing once a month to making an exclusive resource just for your email list is a great strategy and it's not nearly as time-consuming as you would think. Aggregating the best free resources for the audience that you're reaching from around the web means that you can provide value every week without having to actually make these assets yourself whether it's highlighting your latest article, offering or product.
Bigger Reach, Higher Gains
When it comes to an online content strategy, it is ultimately a numbers game. The right online content strategy can grow your business exponentially, and it is important to get quick funding in order to create good content as well as boosting the outreach of the content on various platforms.  FS Bolt can help you with this! A mobile app where SME owners and startups based in Singapore or Malaysia can apply for a quick loan in 2 hours or less! With no early repayment fees, attractive rates and great customer service, FS Bolt is your solution to lightning fast funds.
Sources:
https://www.youtube.com/watch?v=OeNksDZ1Y8w&t=387s
https://www.youtube.com/watch?v=_aHX59RX5ww&t=450s
https://www.forbes.com/sites/johnrampton/2017/05/28/your-small-business-needs-a-content-strategy-here-is-a-plan-you-can-start-today/#1a48e713741f